You can agree with me that the most popular video editing software is Adobe Premiere but there are still many alternatives to Adobe Premiere for video editing choice.
Even though if you are new to video editing or you are a YouTuber, it's a great thing to look for the best video editing software that will make your project easier and amazing.
In this article, we are going to state out about three best free video editing software to look out for.
best Free Video Editing Software for Windows.
1. OpenShot Video Editor.
OpenShot video editor is one of the best free video editing software that any video editor whether you are a pro or an amateur can give a try.
OpenShot is an award-winning video editing software with its dynamic and efficient features that allow video editor to edit video with this free amazing feature for free.
OpenShot Features
1. Cross-Platform
OpenShot has Cross-Platform support which can allow video editor to run this software on many operation systems (OS) which includes, Linux, Mac, and Window.
OpenShot is an Open Source software which anyone can have access to anytime any day without paying any dime.
Click here to start downloading OpenShot for free..
2. Animation and Keyframes.
OpenShot Animation and Keyframe is a feature which allows video editors to make use of inbuild animation features while editing a video.
It also has a 3D Animation inbuild effect which free for use.
3. Video Effect and Audio Waveforms
OpenShot video effect and audio waveforms effect is amazing and it is very easy and simple for a video editor to virtualize his/her video with ease and free.
4. Unlimited Slow Motion and Time Effect.
Its Slow Motion and Time Effect is unlimited and free for use which will enable any editor to create a stunning video with ease.
5. Trim and Slice.
This features allow you to trim and slice your video while editing it on OpenShot and you can drag your sliced video to anywhere you want in order to get what you want on your project.
2. Lightworks.
Lightworks is another leading best free video editing software and this video editor has been a backbone for many video editors for more than 25years.
Lightworks has been used as the video editing software of many best and popular films in cinema history like The Wolf of Wall Street, LA Confidential, Pulp Fiction, Heat, Road to Perdition, Hugo, The King's Speech and many more.
You can click here to download Lightworks from their official website.
Lightworks also has a lot free features ready to use.
Lightworks Features
| | |
| --- | --- |
| Universal projects | Custom definable sequence output formats |
| Social Media Templates for sequence output | Powerful asset grouping associations |
| Simple & intuitive User Interface | Access amazing royalty-free audio & video content |
| Easy timeline editing & trimming | Lo-Res Proxy workflows for 4K |
| Real time ready to use audio & video FX | Export video for YouTube/Vimeo, SD/HD, up to 4K |
| Wide file format support including variable frame rate media | Grade your sequence professionally utilising up to 32bit GPU precision and histogram tool |
Lightworks Features.
3. ShotCut.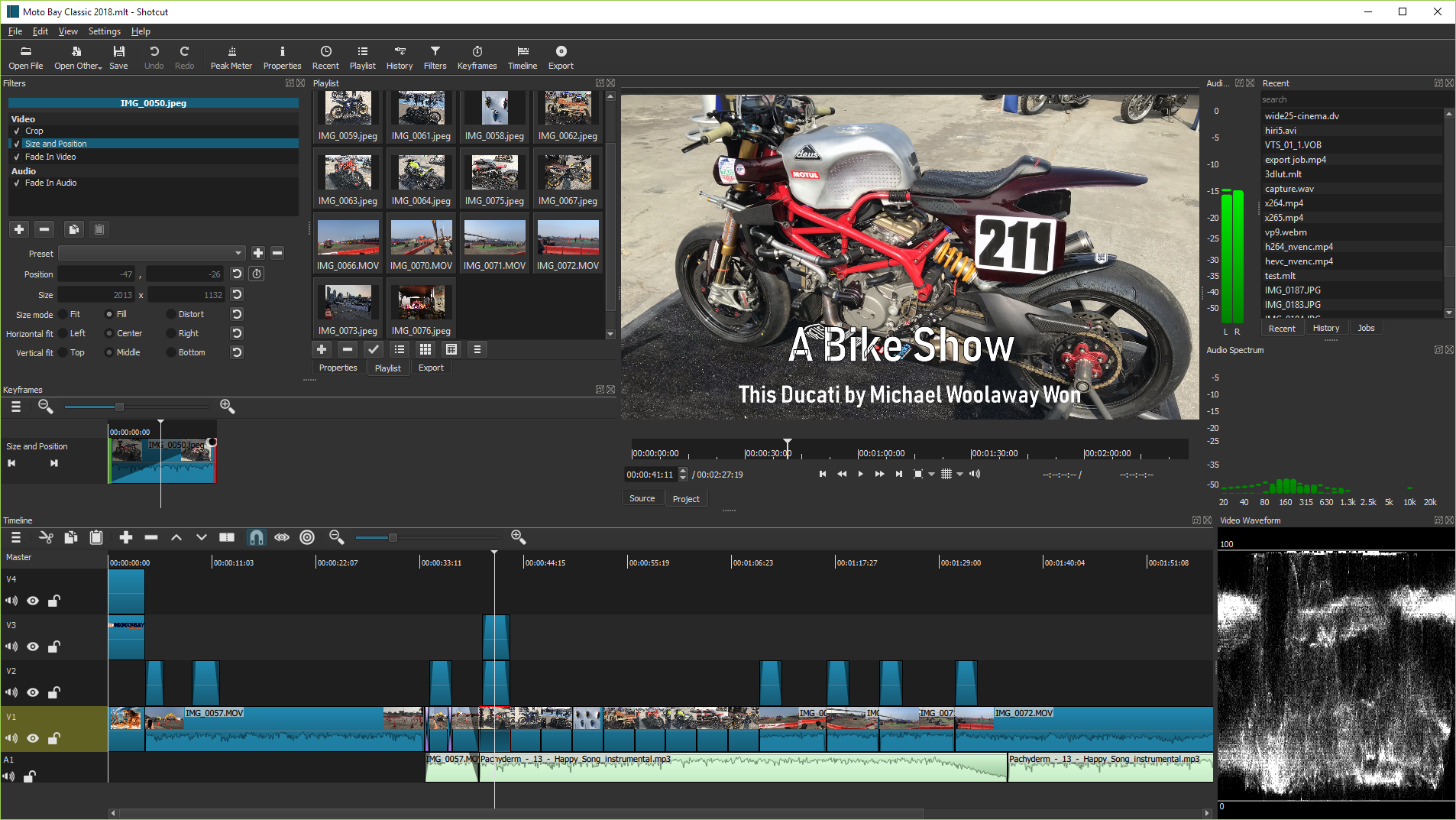 ShotCut is another best choice open-source free video editing software which has been in existence since 2004 and has been used by many professional video editors to work on their projects.
ShotCut feature.
Wide Format Support.
Shotcut wide-format supports hundreds of video and audio file format and can handle native editing, plus multi-format timelines, resolutions and frame-rates within a project, does not require importing. Precise frame search is supported for several video formats.
Device and Transport Options
It has an SDI and HDMI from Blackmagic Design for feedback and preview control. Capturing the screen, webcam and recording. Playback Stream Network. Supports up to 4k resolutions and captures from smartphones with SDI, HDMI, monitor, JACK & Pulse audio, IP stream, X11 monitor and Windows DirectShow.
ALSO SEE: How To Download YouTube Video As MP4 On Your Phone.
Please share, follow and like us: