You'll agree with me that a text editor is what programmers or developers use to write codes for their projects but choosing the best text editor that will make the job easier and there are certain things to consider while choosing the best text editor that suits you.
However, there are many excellent text editors available, but this article will focus on ten of the best text editors for Mac, Windows, and Linux that we believe you will enjoy using and you can also check on our previous post on Most Popular Web Development Apps For Web Developers which will be very useful for you as a website developer.
10 Best Text Editors For Mac, Windows and Linus.
Below we're going to list out ten best text editor which you easily try and choose the one that you prefer.
Atom
Sublime Text
Visual Studio Code
NotePad++
TextMate
BBEdit
Brackets
Vim
Coda
UltraEdit
Atom.
Atom is a hackable text editor of 21 century which is used by millions of developers around the world without any negative review or complain against Atom.
When developers collaborate on Atom Text Editor, great things happen—from teaching and exchanging information to creating better applications. Teletype for Atom makes working together on code as simple as working alone, right from your editor.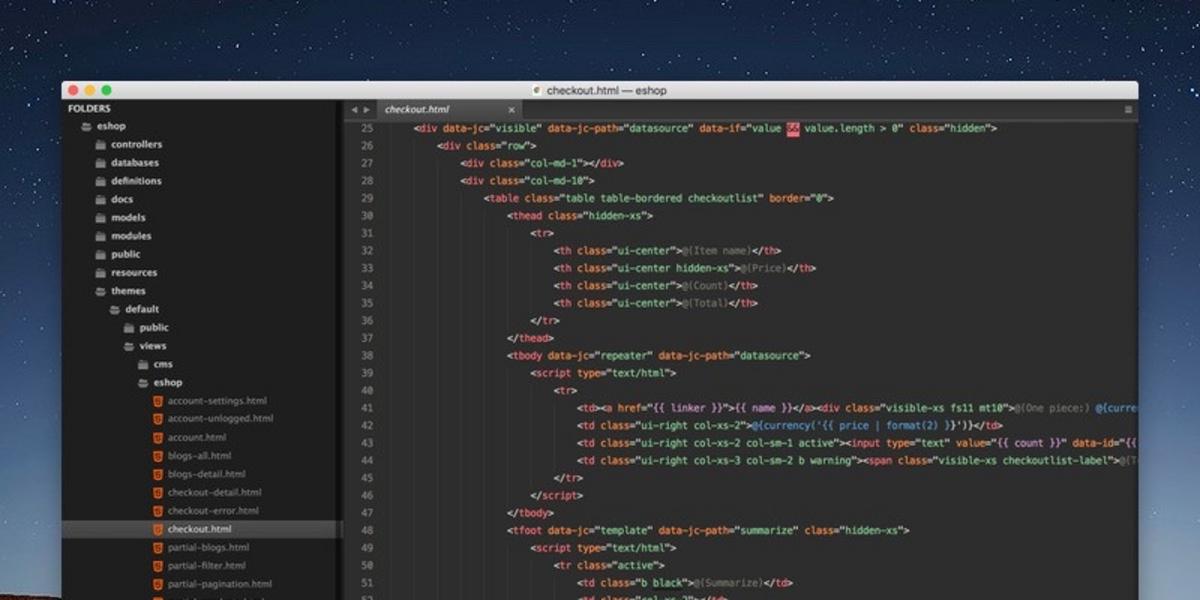 Sublime Text.
Sublime Text is a cross-platform source code editor with a Python programming interface that is available as a shareware download. It supports a wide range of programming and markup languages out of the box, and users can add functions through plugins, which are usually community-built and maintained under open-source licenses.
Sublime Text is made up of custom components that have unrivaled responsiveness. Sublime Text sets the standard for success with a versatile, custom cross-platform User Interface (UI) toolkit and an unrivaled syntax highlighting engine.
Visual Studio Code.
Microsoft's Visual Studio Code is a freeware source-code editor for Windows, Linux, and macOS. Debugging, syntax highlighting, intelligent code completion, snippets, code refactoring, and embedded Git are among the features.
You can easily deploy and host your React, Angular, Vue, Node, Python (and more!) pages on Microsoft Azure, store and query relational and document-based data, and scale with serverless computing, all from within Visual Studio Code.
NotePad++
Notepad++ is a Microsoft Windows-based text and source code editor. It has tabbed editing, which helps you to operate on several open files in one browser. The increment operator in C inspired the project's name. Notepad++ is a free piece of software.
Since Notepad++ is "Made in Worldwide" and distributed (both source code and binary) outside of the United States, there should be no ECCN problem. However, in order to comply with US rule, you may need Notepad++'s ECCN number, which is as follows: EAR99 is an abbreviation for "early
TextMate.
Allan Odgaard developed TextMate, a general-purpose GUI text editor for macOS. Declarative customizations, open document windows, recordable macros, folding pages, snippets, shell integration, and an extensible package framework are all available in TextMate.
TextMate been one of the best text editor has the ability that will enable users to select what you want to look for and how TextMate will display the results, making it simple to jump between players, retrieve matched text, and preview preferred substitutes.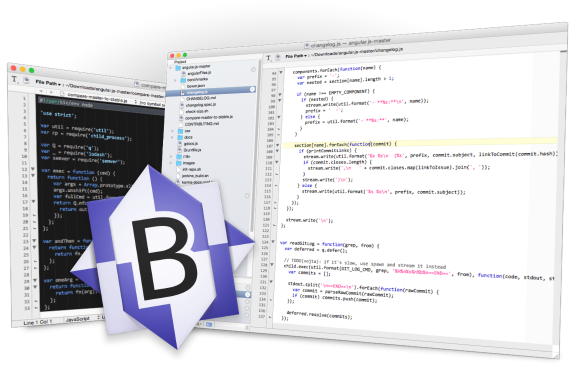 BBEdit
BBEdit is a proprietary text editor made by Bare Bones Software, originally developed for Macintosh System Software 6, and currently supporting macOS.
When it was first released in 1992, BBEdit was free to use, but with the introduction of version 2.5 in May 1993, it became commercially available. Around the same time, Bare Bones Software released a free version of BBEdit 2.5 called BBEdit Lite, which has less features. BBEdit Lite lacked plugin support, scriptability, syntax coloring, and other functionality that experienced users anticipated.
Brackets
Brackets is one of the best text editors and it is a defunct source code editor that specialized in web creation. It was created by Adobe Systems and is free and open-source software released under the MIT License. Adobe and other open-source developers maintain it on GitHub. JavaScript, HTML, and CSS are used to build it.
Brackets as one of the best text editors is a modern text editor that is both light and strong. We integrated visual resources into the editor to provide just the right amount of assistance when you need it without interfering with the creative process. Brackets is a fun way to write code.
Vim
Vim text editor is a fork of Bill Joy's vi text editor for Unix, with a few tweaks. Bram Moolenaar, the creator of Vim, based it on the source code for an Amiga port of the Stevie editor and released a public version in 1991.
Cross-platform development has made it available on several other platforms since its introduction for the Amiga. It was voted the most popular best text editors by Linux Journal readers in 2006; in 2015, it was ranked third most popular text editor by Stack Overflow developers, and fifth most popular development environment in 2019.
Coda
Shishir Mehrotra and Alex DeNeui developed Coda, a cloud-based document best text editors. Bellevue, San Francisco, and Mountain View are the locations of the company's offices. In May of this year, the first software version 1.0 was released. It has previously been in closed beta for more than four years.
Coda been of the best text editors has functions for text processing, spreadsheets, and databases. [two] It's a blank canvas that you can mix and match spreadsheets, slides, applications, and documents. Third-party applications such as Slack and Gmail can be integrated with the app.
Coda is not only easy to use, but also enjoyable. When an engineer finishes a mission, we now see a nice message in Slack thanks to the emojis and integrations.
UltraEdit
Ian D. Mead, the founder of IDM Computer Solutions Inc., developed UltraEdit in 1994 as a commercial text editor for Microsoft Windows, Linux, and OS X.
UltraEdit been one of the best text editors is a cross-platform software which can run on Windows, MAC, and Linux etc and it is of the best text editor for coders around the world.
Please share, follow and like us: